You can find hope and healing.
Florida Online Christian Therapist
About
Hope-Focused Soul Care
ANXIETY, GRIEF, TRAUMA Whether you need help coping with the stress of the present, anxiety of the future, or healing from the trauma and abuse of the past, I provide a therapeutic space and guidance for you along your journey. I enjoy being a support person for you, while teaching the skills and tools you need to express your grief and pain in a healthy way, as you work through losses in life. Let's work to identify harmful and unhealthy patterns that you can change in order to enhance your life. I provide online counseling based on Christian principles in a confidential and compassionate atmosphere. HELPING PROFESSIONALS If you're a caregiver or helping professional and it feels like you're caring for others to the point that it's causing you pain and suffering, you may need some help with recognizing and managing the symptoms associated with Compassion Fatigue. When you focus on helping others without practicing self-care, it's possible for unhealthy behaviors to start surfacing. Let's create a plan of health and wellness. RELATIONSHIP ISSUES You live your life in relationships. They can hurt us and they can heal us. If you're in an unhealthy relationship with yourself, someone else, or God that hurts the majority of the time, I'd like to hear about where you are and help point you toward health and wholeness. Unhealthy patterns and unhealed trauma often result in feelings of emptiness, numbness, and a wounding of the soul. ABOUT ME I take a holistic, integrative approach to counseling in which working towards health includes not only our physical but also our emotional, mental, and spiritual well-being. With a passion for missionary care and cross-cultural counseling, I served with a team in Southeast Asia and worked in Texas counseling refugees. I've enjoyed traveling to countries in South Asia, as well as Central America, to provide counseling services and trainings in the areas of disaster mental health, trauma, and lay counseling skills. I'm a Licensed Marriage and Family Therapist in the State of Florida who is clinically trained and Christ-centered in my approach to counseling. IF YOU ARE FEELING SUICIDAL, CALL 911 or The National Suicide Hotline: 1-800-273-8255 Please note that I am not equipped to assist in emergencies. Online therapy may not be appropriate for everyone, and is not recommended if you are actively suicidal.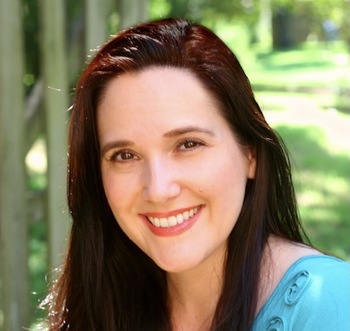 Karla S. Elgin, MA, LMFT
Owner
Services
Let's walk together through
Anxiety
College Mental Health
Life Transitions
Compassion Fatigue
Grief and Loss
Trauma and PTSD
Marital and Premarital
Sexual Issues, Addiction, and Abuse
Approaches
Cognitive Behavioral Therapy (CBT)
Eye Movement Desensitization & Reprocessing Therapy (EMDR)
Christian Counseling
Family Systems
Integrative Therapy
Narrative
Multicultural
Fees
Individual Session: $100
Family/Marital Therapy: $130
Premarital Counseling: $100